C-030 Very good investment opportunity- Cabarete Real Estate
Commercial
11 Bedroom
9 Bathroom
3 Garage
7,210 ft2
Contact An Agent
Very good investment opportunity- Cabarete Real Estate
The Tropical Villas are four beautifully decorated and comfortable vacationing homes ideal for relaxation and enjoying very spacious privacy.
Each 150 square meter Villa fits up to 7 guests, features 3 air conditioned bedrooms (1 Master bedroom and 2 bedrooms with Queen Size beds incl. the option to add an extra bed), 2 bathrooms with showers, fully equipped kitchens, Cable TV and wireless internet access.
As you enter each Villa, you will notice the spacious living area with its very high open ceiling gives a feeling of freedom and also grants a nice and fresh room climate.
The residence offers you a washer, a dryer, and also a backup power generator which provides electricity if needed. Our service includes Pool/Garden maintenance, Housekeeping, and 24/7 Security.
All four Villas are set around a large Swimming Pool and outdoor shower which builds the center of the big Tropical Garden.
You can enjoy your exclusive Villa on the spacious poolside terrace or on the private patio in your own backyard. Relax while getting a professional Massage, a Beauty Treatment or a Yoga Class, which we are happy to organize for you.
A giant Mango Tree as well as the various palm trees and the big variety of tropical plants on the property allow you to find your own shaded spot where you can savor your individual time.
Finish off your days in Paradise by firing up the BBQ or enjoy an evening meal prepared by a private chef in your personal secluded tropical garden under the open sky.
Villas are at an easy walking distance, at about 400 m from the private Beach
This property is perfectly situated within a large gated beachfront community between Sosua and Cabarete in walking distance to the beach.
BIG PRICE DROP to 690.000 USD (before 899.000 USD)
Part financing available at 6% p.a. available
Best Real Estate in Dominican Republic
The Dominican Republic is no doubt one of the best places to spend your vacation in. People from all over the world tend to be captivated with the majestic beaches that line the coast and so several foreigners prefer to live in the place and soak all the sun they want for them to really make the most of their vacation. For most tourists that have been on this side of the globe, they tend to wish to settle down in this place with its captivating scenery and the welcoming crowd of natives that dwell in the place. In line with the demands for great living estates for tourists, many real estate services are offered by the locals in order to accommodate the rising demand of tourists and locals who wish to get a residency in the place.
It is better to rely on locals to get the right place for you to dwell I the Caribbean and you can never go wrong with your choice when you avail of the right services from credible real estate agents that offer the best of their services for both tourists who wish to stay for good or land on the best vacation experience there is in Cabarete.
If you want to experience Luxury in the most captivating places of the island then you have to experience living in the best Dominican Estate that agents of real estate services can provide for you. There is no better way to spend time in the Republic than to explore the beaches and the picturesque places all over the island. You cannot make the most of your vacations if you cannot travel all over the place that is why strategic estates are made available for you to make use of while you are staying in the beautiful Island.
You can choose to stay in a Villa or an Apartment when you plan to go on vacation here and you can definitely book ahead of time for a place to stay. When going on vacation it is essential to consider your budget and it is also the same when you choose for a place to stay. Be sure to get the right amount readied so that you can spend the best of your vacation enjoying the sea and the best accommodation in store for you. It would be as if you are at home away from home.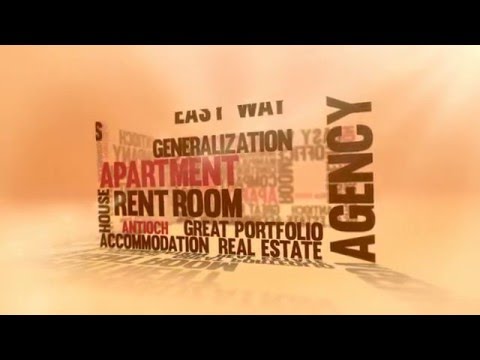 DominicanEstate Facebook Page